Jarrettsville Elementary School

Off the Beaten Path!
A great place to visit with your family.
---
---
Wagon Wheel Restaurant
17114 York Road
The Wagon Wheel Restaurant is located on York Road just north of Hereford.
The restaurant has been in business for over fifty years and is brimming with local flavor.

There are over 100 items on the menu.
They have outstanding milk shakes (served with extra shake in the metal mixing container).

They have the best hamburgers you will eat in any restaurant.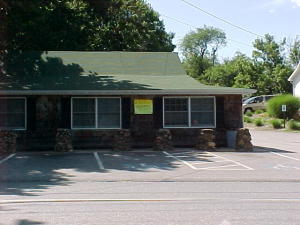 Their hours are:
Monday - closed
Tuesday - 7:00 AM to 3:00 PM
Wednesday - 7:00 AM to 3:00 PM
Thursday - 7:00 AM to 9:00 PM
Friday - 7:00 AM to 9:00 PM
Saturday - 7:00 AM to 2:00 PM
Sunday - closed
Phone 410-357-5152
---
You may contact us at The Captain Bin
---
---
July 20, 2000